Google has made client-side encryption (CSE) available to many of its Workspace applications after rolling out the function in beta mode last December.
Detailing the feature in a blog post on Tuesday, Google announced that client-side encryption will allow professional users to send data in the Gmail and Calendar apps in such a way that no one other than the organization and the recipients can access or read the content. Can't read , Google as an entity is also not able to access data sent or created through Gmail or Calendar as it will be encrypted before reaching its servers. Brand said this is another way Google is using AI to the benefit of customers.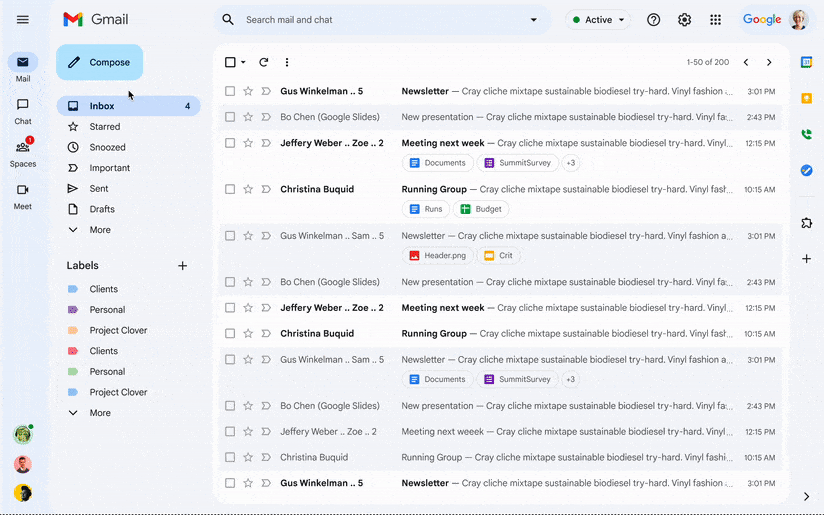 The feature takes Google's security function up a notch in that users can manually decide whether or not they want additional encryption within email drafts. This allows customers to have "sole control over their encryption keys – and thus complete control over all access to their data," Google said.
Google made other workspace apps compatible in October 2022, including Drive, Docs, Sheets, Slides and Meet; However, according to TechRadar the functionality appears to be largely an opt-in at the discretion of the companies.
Google elaborated that CSEs for Gmail and Calendar are available for Workspace Enterprise Plus, Education Standard, and Education Plus accounts, rather than individual accounts. In terms of setup, it's more a task for the company's IT department, according to The Verge.
Google has been working on CSE for Gmail since 2014, but as the brand notes the feature is one of the more recent artificial intelligence pushes, so it makes sense that different consumers are seeing it now. Google has indicated plans to release over 20 AI-powered projects during 2023. However, details on most of these projects are minimal, outside of its Bard chatbot that will work with the Google Chrome browser.
Meanwhile, other companies, such as Apple, have implemented advanced encryption features in their ecosystems, but have received varying degrees of criticism. Apple's Advanced Data Protection for iCloud is an opt-in security feature available to general consumers that protects apps including iCloud backups, Notes, and Photos. Apple instituted the encryption feature when its systems were affected by zero-day vulnerabilities, such as those exploited by the Pegasus spyware. Currently, it does not provide the same encryption protection for iCloud Mail, Contacts, and Calendars.
Government entities such as the FBI told the Washington Post in December 2022 that user-only-access encryption that leaves companies such as Apple out of the security process by design actually protects users "against cyberattacks and children". violence, drug trafficking". , organized crime and terrorism.
Editors' Recommendations